TAMPER Special Edition
DESIGN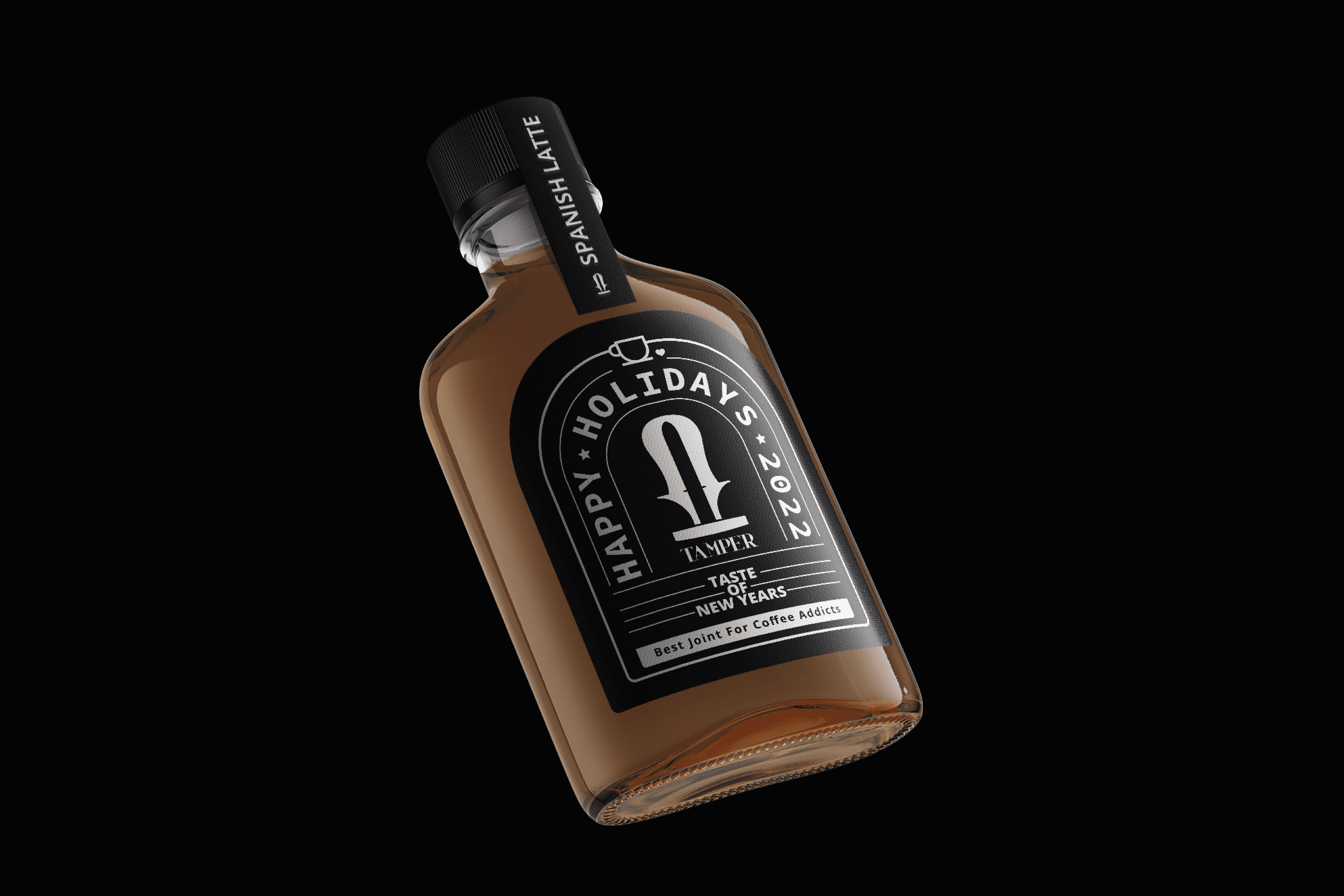 The Client
TAMPER is a coffee shop located in Kuwait, West Asia. Its brand promise is "Best Join For Coffee Addicts".
---
Keywords
Design / Packaging / Coffee shop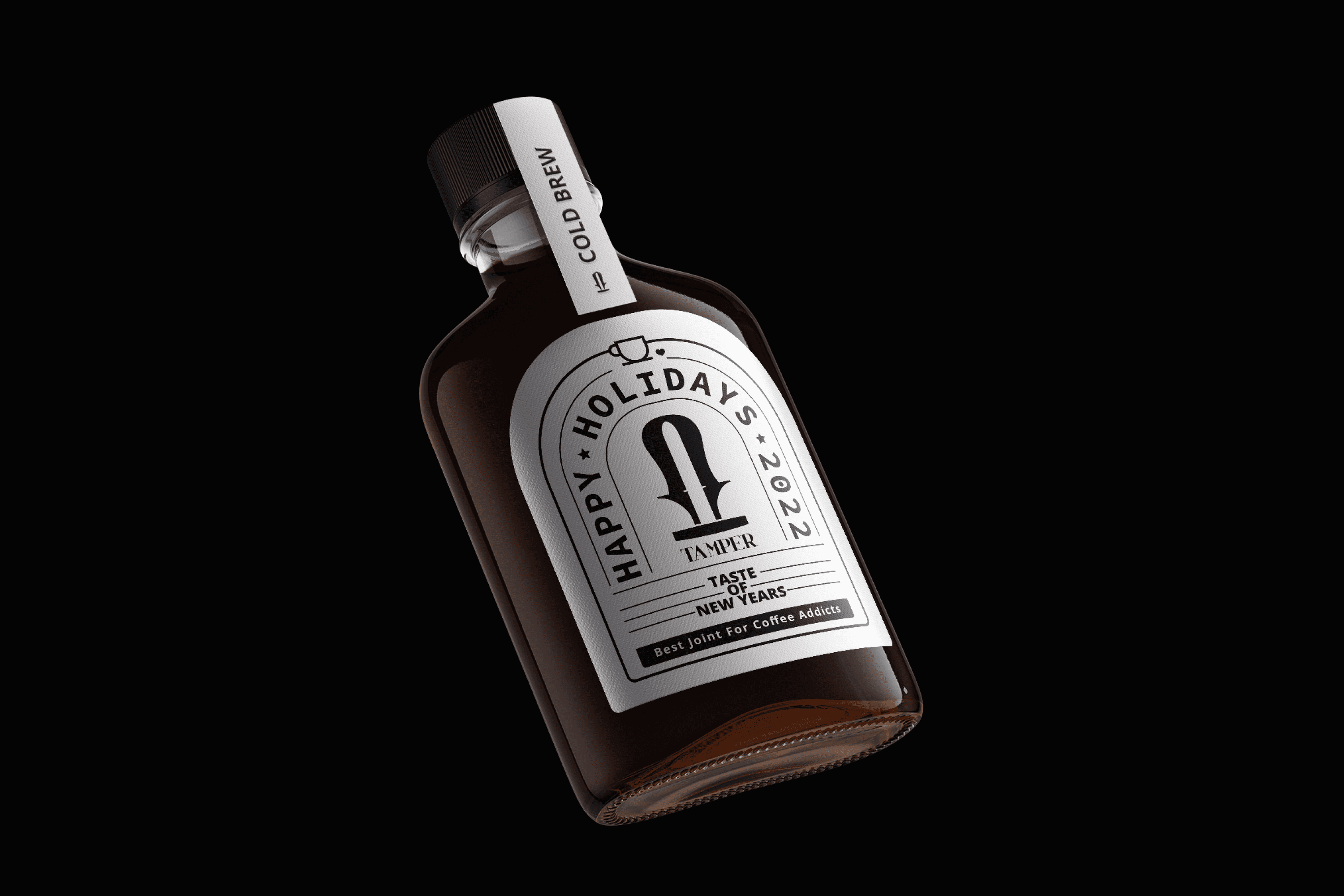 The Objective
Design a label for our Cold Brew and Spanish Latte coffee in celebration of the New Year, which highlights our brand and preserves our modern and elegant essence.
---
The Solution
The design of the label created for TAMPER is based on the structure of its packaging to create a window that takes advantage of the space and strengthens the form of the TAMPER logo. The design focuses on the brand and uses lines as a guide to direct the gaze towards specific points and details, such as the small coffee cup on top or "Taste of the New Year."