PLASTEX Product Catalog
DESIGN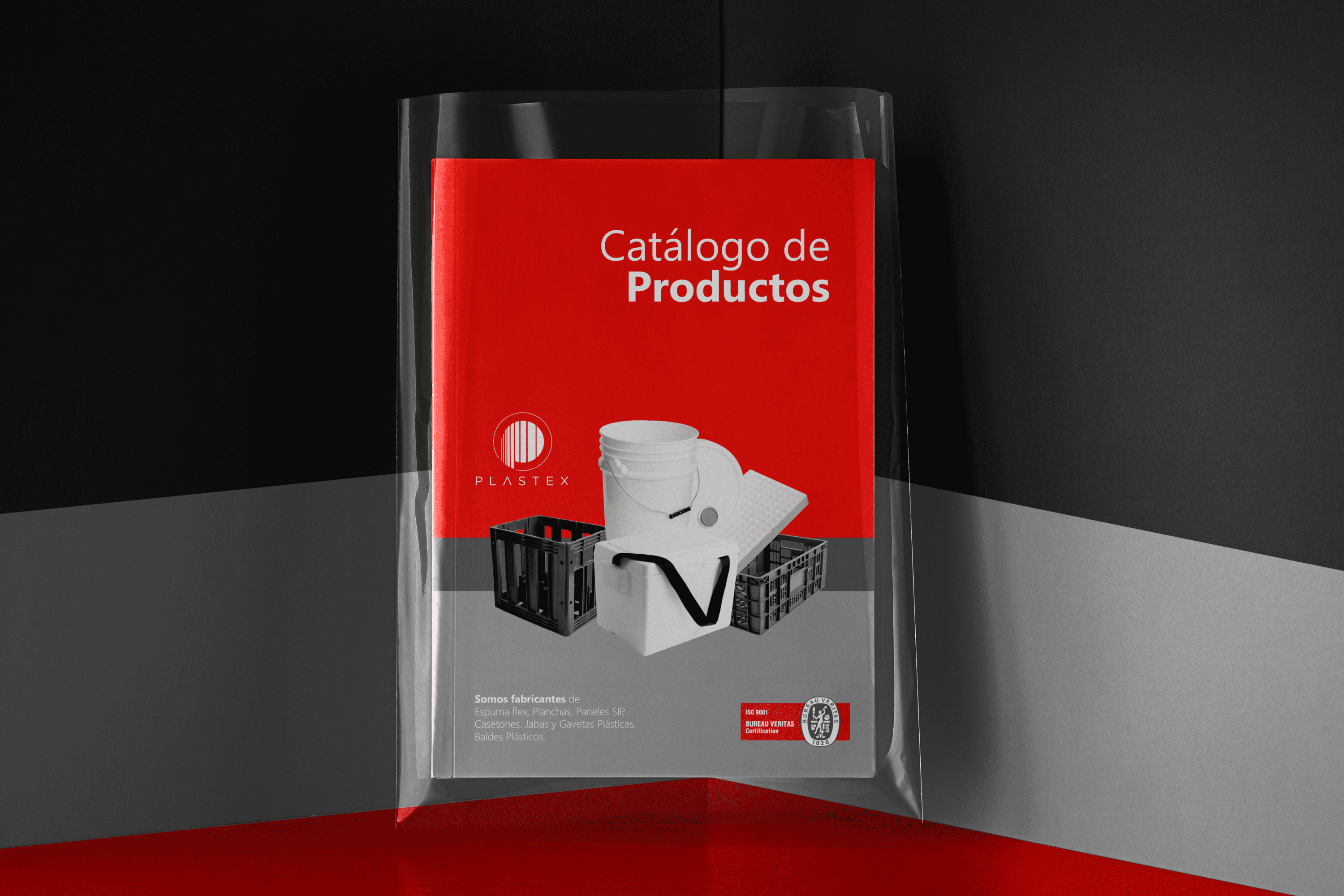 The Client
Plastex SA – Plastic industry with 65 years of experience in the country, offering the Ecuadorian market products and solutions such as thermal boxes, seed trays, drawers and crates, buckets and mugs, tappers and STYROPLAN®, products, better known as expanded polystyrene (EPS) or foam Flex.
---
Keywords
Design / Photography / Industrial / Plastics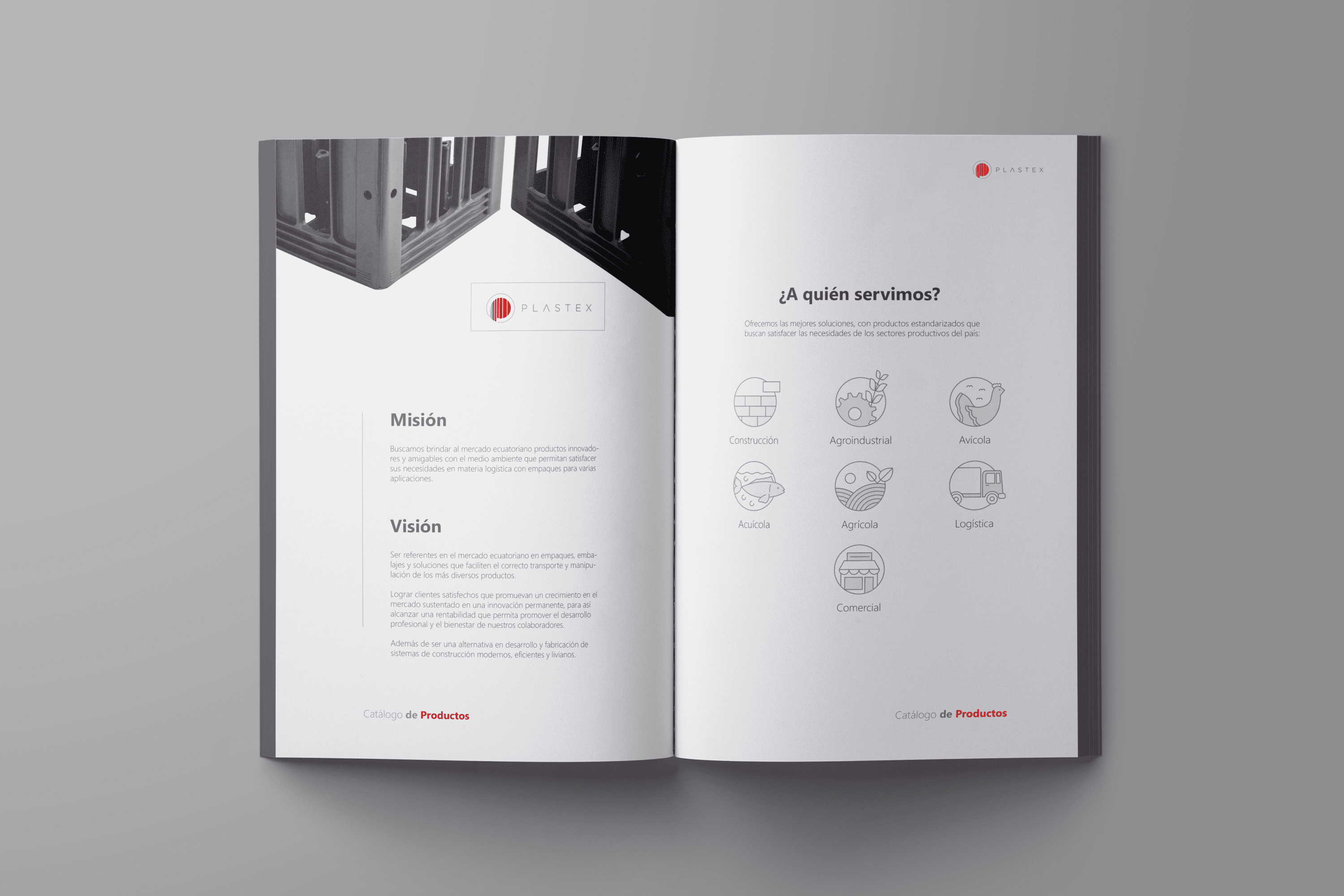 The Objective
To design a catalog that organizes each category of PLASTEX products and clearly displays the advantages of our products.
---
The Solution
The proposal for PLASTEX separates each category with a unique color, this color distinctive accompanies each page of this category making it easy to recognize. Each product has the technical specifications that customers considered most important when choosing their product, making this document functional for the user. The layout is clean and free of distractions so that the focus remains on the product. The photography allows for correct visualization of the product (colors, shapes and materials).