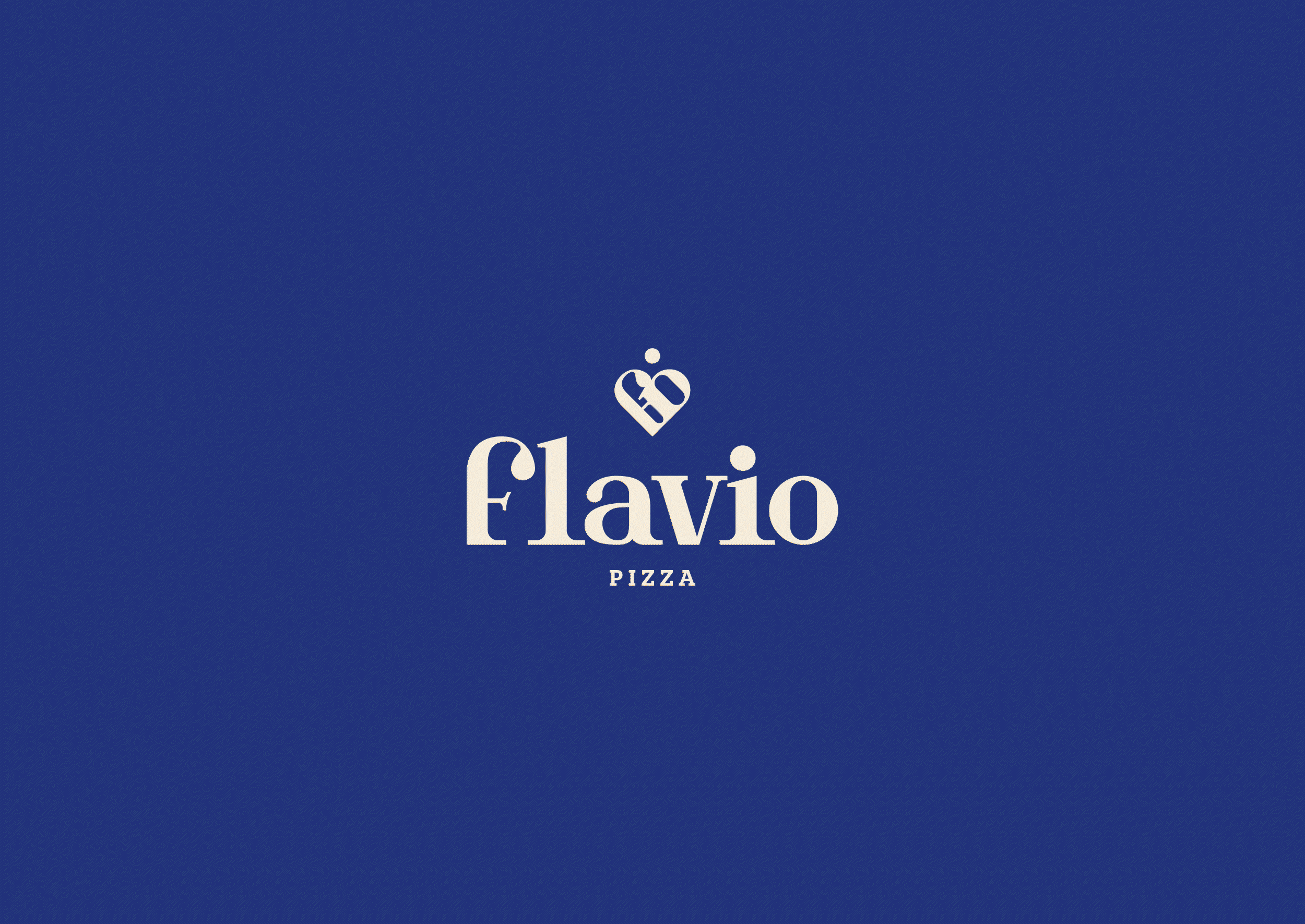 The Client
Flavio" is a new Pizzeria specialized in making traditional Neapolitan pizzas, which is located in KuwaitWest Asia.
---
Keywords
Branding / Packaging / Pizzeria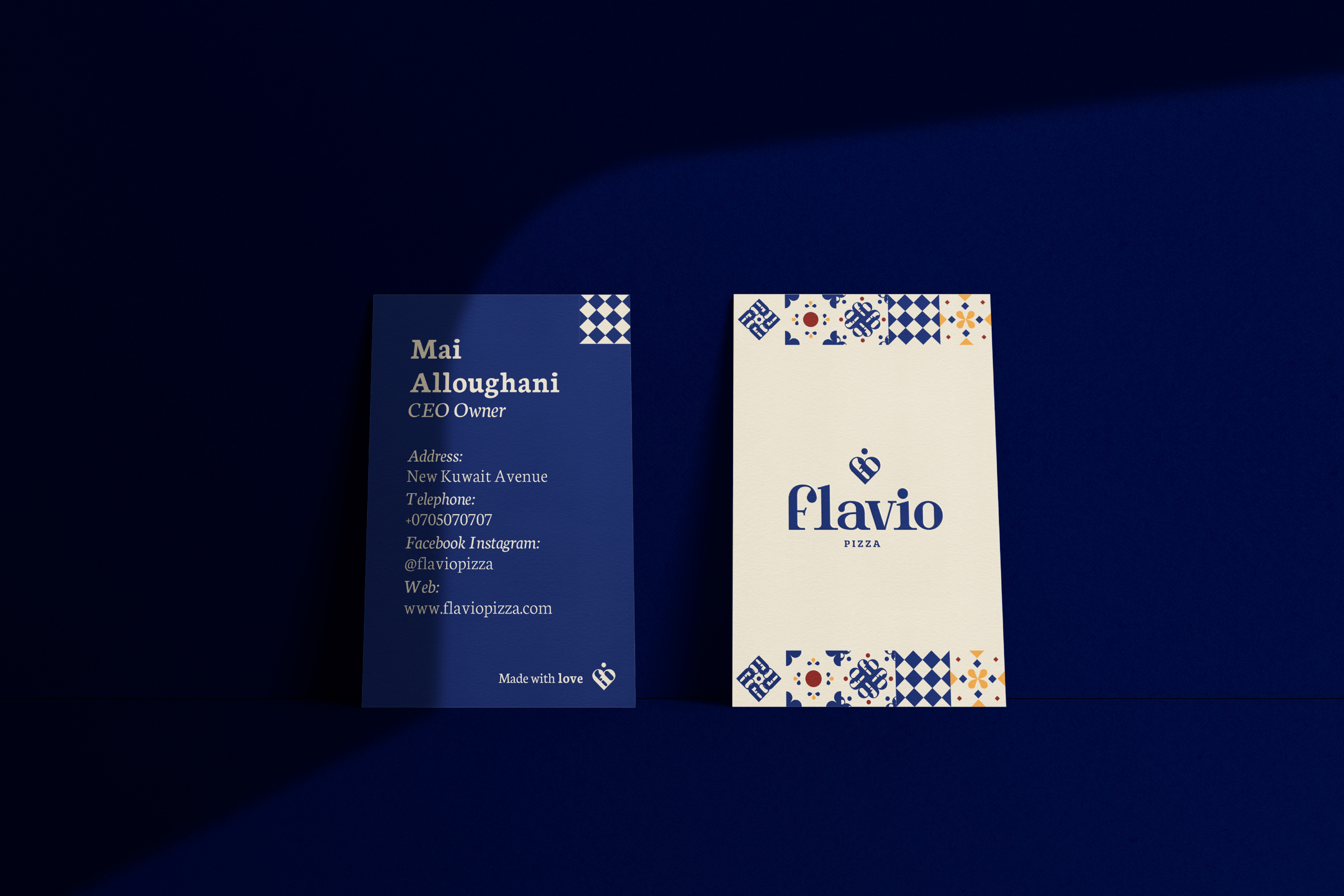 The Objective
To design a brand that expresses the essence of the city of Naples and its traditional pizza made with love.
---
The Solution
The graphic identity is based on the visual structures found in the architecture of Naples, domes, tiles and columns. The typography developed for "Flavio Pizza" is Serif, the finials are designed based on the Ionic columns present in its historical buildings. When this typography is joined together, it forms a heart and the dot of the is relocated on it as part of the concept, mind and heart make this product, pizzas made with love.
On the other hand, for Flavio Pizza we have developed a tile system that uses the brand icon arranged concentrically that together with other elements obtained from the visual universe of Naples allows us to obtain a mosaic that strengthens the objective of the brand.