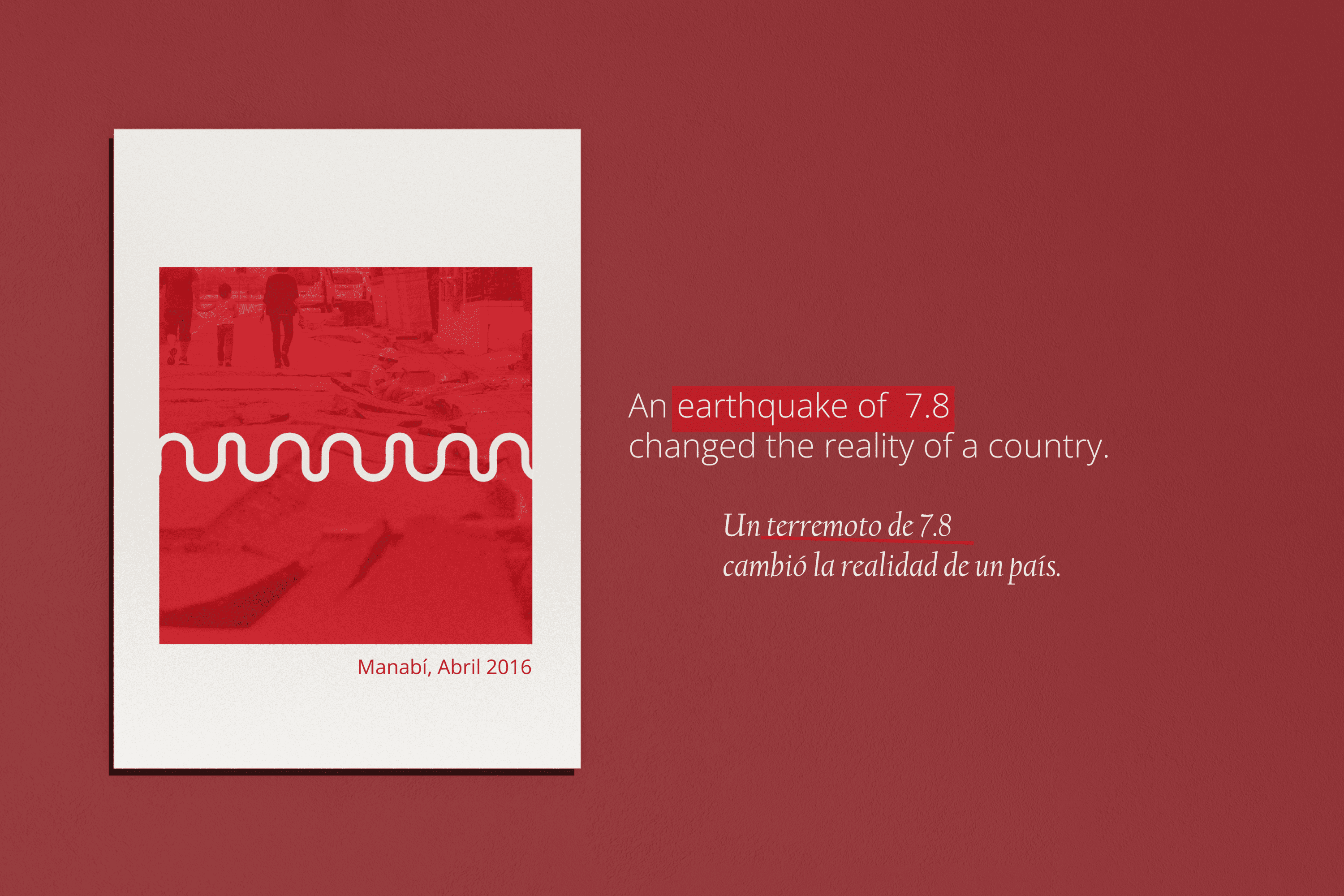 The Client
Compra Manabí is a social and economic reactivation project, which seeks to help the victims of the earthquake of April 16, 2016 in Manabí – Ecuador.
---
Keywords
Branding / Humanitarian Graphics / History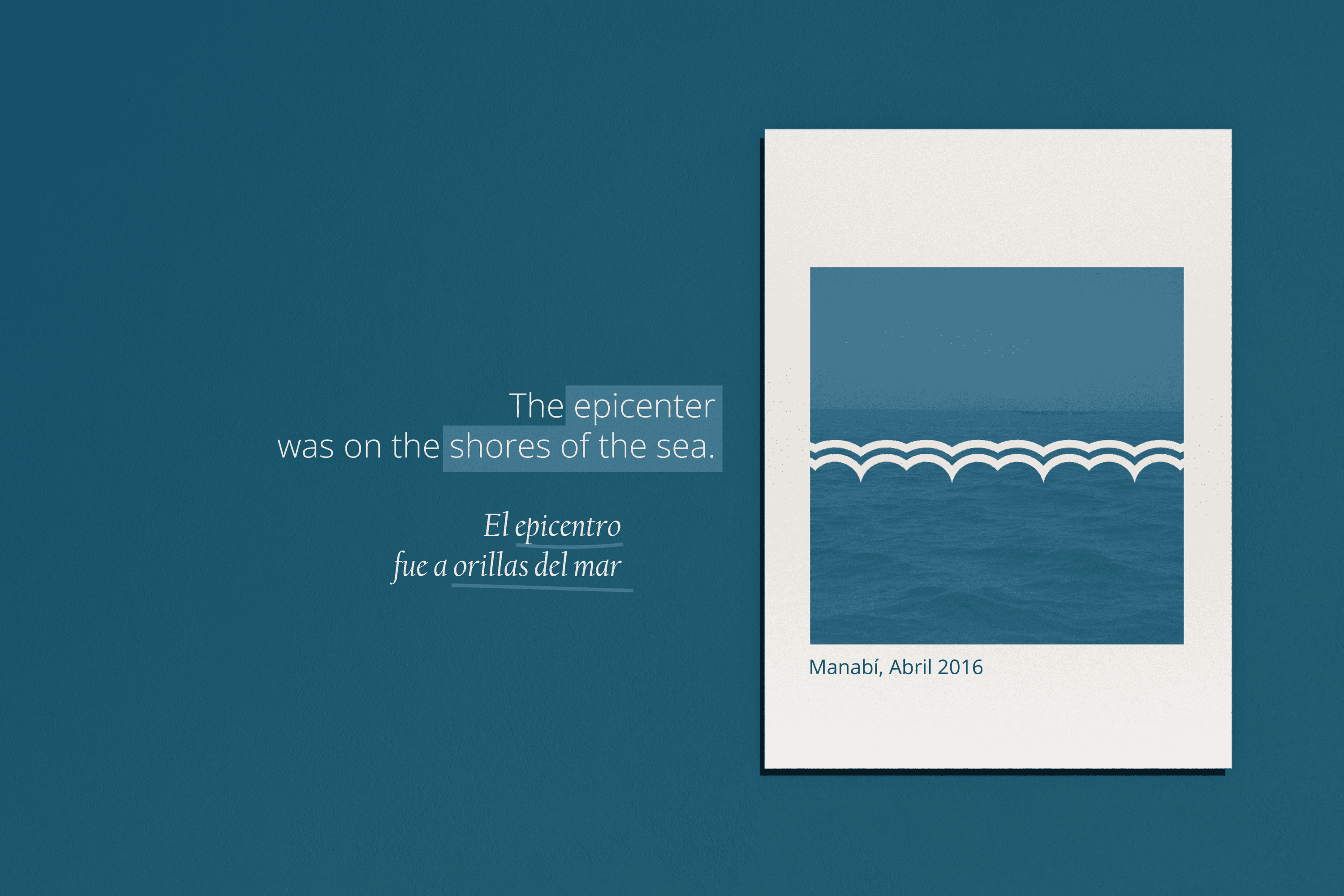 The Objective
Design a brand that expresses the story of the catastrophe that occurred on april 16th, 2016 and the hope that the Compra Manabí project aims to convey.
---
The Solution
The logo designed for Compra Manabí is composed of a modern san serif typography and an icon that is a fragment in time of the past, present, and future of the catastrophe that occurred in Manabí, like a hieroglyph waiting to be deciphered, each level of its composition holds a layer that speaks of the earthquake, two subsequent layers that show that it was on the shores of the sea and in contrast to the first layer show an intermediate level of stability, a top line that is related to the horizon and that space of calm generated through the Compra Manabí initiative, at the end we see an abstraction of the sun or two lines ascending to the center as a sign of rebirth. Through color, we reinforce the location of the catastrophe and the action scenario of Compra Manabí.